African Guarantee Fund and RAWBANK have consolidated their partnership by signing a new US$70 million agreement to strengthen the SME sector in the Democratic Republic of Congo. To date, this renewed partnership between AGF and RAWBANK has unlocked more than US$300 million in additional financing for nearly 1,000 Congolese SMEs.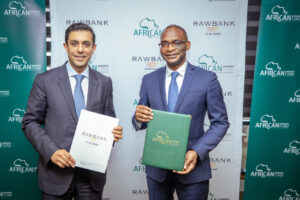 In addition to the risk-sharing mechanism, the new agreement enables AGF to continue providing support in the form of technical assistance to RAWBANK, as well as training to its SME customers.
Commenting on the development of this partnership, Mustafa Rawji, CEO of RAWBANK, said: "SME development is a critical focus for our bank. Our strategic objectives for 2025 include financing 20,000 SMEs in the DRC. And therefore, we are in the process of deploying a fairly massive infrastructure internally. We are also launching a recruitment campaign to achieve this by December 2025.
Jules Ngankam, African Guarantee Fund Group CEO, concurred, adding, "We are delighted to consolidate our partnership with the DRC's leading bank. Since 2016, AGF has accompanied RAWBANK with guarantees that have fostered an increase in lending to SMEs across all economic sectors. This new portfolio guarantee will strengthen RAWBANK's capacity to finance SMEs and is fully in line with the institution's growth strategy."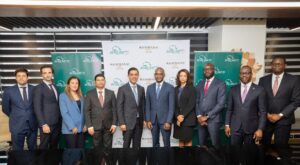 Thanks to this additional capacity, RAWBANK will place particular emphasis on financing women-owned businesses. RAWBANK has demonstrated an ongoing commitment to improving the financing of women's entrepreneurship in the DRC, through its dedicated financing program known as Lady's First. "With this new guarantee and the support of the Affirmative Finance Action for Women in Africa (AFAWA), RAWBANK is undeniably on the right track to significantly increase financing for women entrepreneurs in the Congo", added Jules Ngankam.
source : Africa Guaranteed Fund